Energy centre 'refresh' for Salford Royal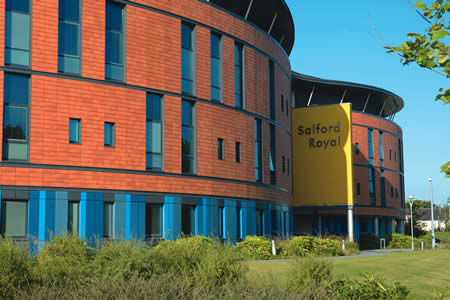 The energy centre at Salford Royal Hospital is undergoing 'a full refresh', with the installation of a new 2.5 MW CHP engine, while a series of energy reduction measures being implemented include the fitting of LED lighting, and the optimisation of the existing building management system.
The project, due for completion by the end of this year, is expected to cut, by £1.9 m annually, the Salford Royal NHS Foundation Trust's energy costs, and reduce greenhouse gas emissions. It was procured via the Carbon and Energy Fund (CEF) framework, with the design, construction, installation, and ongoing asset management, to be carried out by Vital Energi under a 15-year performance contract.
The UK Green Investment Bank, and global financial solutions partner, DLL, have committed £6.9 m to a programme of energy-saving measures at Salford Royal NHS Foundation Trust. GIB has committed £3.4 m to the scheme as part of the £50 m NHS energy efficiency funding alliance it established with DLL in 2014.
Mike Dance, estates manager, Salford Royal NHS Foundation Trust, said: "The CEF has given the Trust a fantastic opportunity. We will upgrade a key part of our energy infrastructure, while simultaneously reducing our carbon emissions and saving money."
Other News