'Low maintenance' microturbine power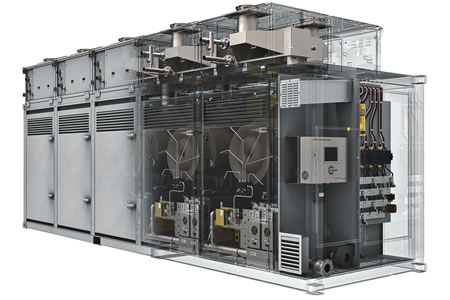 Capstone Turbine Corporation has unveiled the 1 MW Capstone C1000S microturbine as part of its new Signature series microturbine energy systems; it is also available in 600 kW and 800 kW versions.
Capstone's UK representative, Turner EPS, says the C1000S incorporates 'numerous system and design upgrades intended to improve overall product quality and enhance the microturbine ownership experience in all applications, but specifically CHP and CCHP'. The new microturbine features 'the same proven technology' as the original C1000, such as advanced combustion controls, engine redundancy, and remote monitoring. The C1000S is also covered by Capstone's Factory Protection Plan 'to guarantee operational excellence and low lifecycle costs for up to nine years'. Turner EPS said: "The updates and changes implemented into the Signature series are intended to strengthen the position of the C1000S as the smartest 1 MW turbine energy system on the global distributed generation market."
Improvements include:
Integrated heat recovery for CHP and CCHP.
Two-stage air filtration.
An improved enclosure.
A relocated engine exhaust stack.
Turner EPS added: "Capstone microturbines can be easily integrated to capture thermal energy produced from the exhaust to provide a significant economic advantage to end-users. The microturbines can achieve overall efficiency levels of up to 80 per cent in CHP, and up to 90 per cent in CCHP applications."
Other News