'Low-carbon' energy centre opens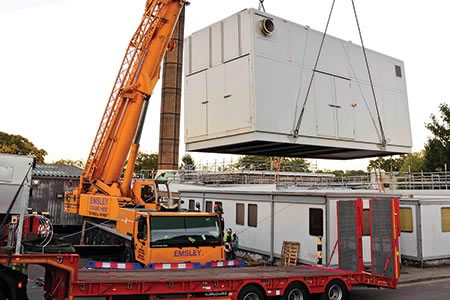 York Teaching Hospital NHS Foundation Trust chose last month's NHS Sustainability Day 2017 to open its new low-carbon energy centre at Scarborough Hospital.
Delivered in partnership with Vital Energi, it will deliver over £9.1 m in guaranteed financial savings and almost 32,000 tonnes of carbon reduction over a 15-year Energy Performance Contract.
The upgrade at Scarborough includes improved boiler control and the installation of a CHP unit which Vital Energi says will significantly contribute both to reducing carbon emissions, and the hospital's energy costs. Carbon emissions are projected to be cut by 2,130 tonnes, or 38%, annually. The unit will supply all the hospital's night-time electricity, over 70% of its daytime electricity, and contribute substantially to the heating and hot water supply.
The energy centre was officially opened by Trust CEO, Patrick Crowley, joined by Brian Golding, director of Estates and Facilities, members of the hospital's Estates team, and representatives from Vital Energi, including joint MD, Ian Whitelock.
Brian Golding said: "In 2014 we completed a major energy-saving and carbon reduction project at York Hospital using a Carbon and Energy Fund Framework with Vital Energi, and last year completed a major carbon reduction project at Bridlington Hospital. Including the work here, the overall project will offer the Trust over £26.5 m in guaranteed savings, and a 27.6 per cent reduction in annual carbon emissions."
Other News