Washroom specification simplified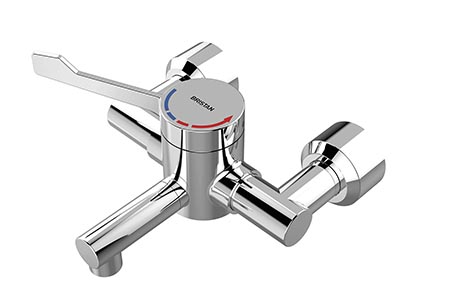 Bristan says it 'continues to champion innovation in the healthcare market', having last year launched various updates to its current product offering, including the updated H64 tap, Solo tap, and infrared range.
The company said: "Designed specifically to meet the demands of the medical environment, the latest H64 combines patented integral thermal flush technology and tamper-proof, easy access isolation for quick thermal flushing. With H64, carrying out routine thermal flushes is very quick and simple. Ordinarily, thermal flushing is a time-consuming task, taking up to 30 minutes per tap. In contrast, preparing the H64 tap for thermal flushing takes just a minute or two, and the one-step process requires only an Allen key."
The latest update to Bristan's 'popular' Solo tap, meanwhile, the Solo 2, is a DO8 and HTM 04-01compliant thermostatic mixer tap 'designed to ease the complex specification of taps in healthcare environments'. It features an easy maintenance base that enables filters, non-return valves, and flow limiters, to be cleaned or replaced without having to get below the basin.
Other News