Complementing carefully designed commercial interiors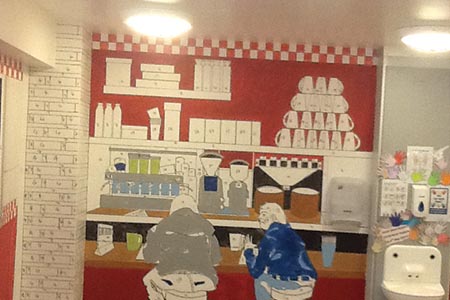 A 'stylish new addition to Eaton's range of highly efficient LED lighting solutions for commercial buildings', Pello, a decorative pendant luminaire, is aimed at front-of-house and public spaces 'where architectural aesthetics are valued'.
The company said: "Minimalist design is combined with energy savings, providing an attractive suspended option for atria, offices, healthcare settings, leisure facilities, and retail premises." Featuring a curved profile, and visually striking single-point suspension as standard, Pello 'complements carefullydesigned interiors', and comes in a range of bespoke colour finishes.
An integrated emergency option enables lighting to be provided for up to three hours in the event of power failure. Equipped with an opal diffuser, Pello 'guarantees excellent light distribution and LED source obscurity'enabling it to blend into a broad range of environments requiring both ambient and accent lighting.
Available in 4,000 and 8,000 lumen output versions, Pello provides high efficacies of up to 123 Llm/cW, exceeding the requirements of UK Building Regulations: Part L and Section 6 (Scotland).
See more about Eaton Electrical Ltd
Other News