Clinical pendants extend Bender portfolio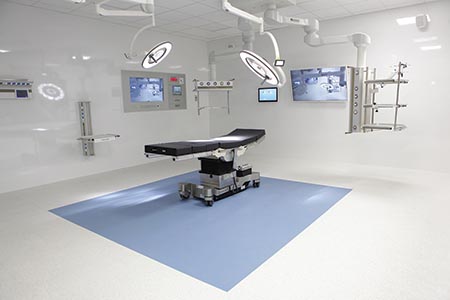 As part of its 'clinical and turnkey offer', Bender UK has added a new range of ceiling mount clinical pendants to its 'already extensive' healthcare portfolio.
The Contempo pendants include single, dual, tandem, and fixed options. Bender UK said: "Contempo clinical pendants provide a safe, flexible solution for positioning medical equipment and associated gas and electrical supplies at the optimal location within the patient environment. Also designed to improve infection control, they have minimal exposed screw fittings, and no recesses to harbour dirt and bacteria, making them easy to clean and disinfect."
All Contempo pendants are constructed from aluminium. A modular configuration enables additional outlets, equipment mounts, and accessories, to be introduced. Bender UK added: "The pendants allow multiple functions within a compact footprint, increasing access to the medical environment. The versatile range comes in a variety of colour choices to suit any clinical setting. The configuration of the outlets and accessories is determined entirely by the clinical need, resulting in fully tailored solutions for operating theatres, ICU, CCU, HDU, SCBU, catheterisation suites, and resuscitation bays, to name just a few."
Bender UK can install, commission, and service the Contempo range with existing maintenance packages.
Please click here to find out more:https://www.bender-uk.com/products/clinical-pendants-overview
Other News