Key healthcare appointment for economist and broadcaster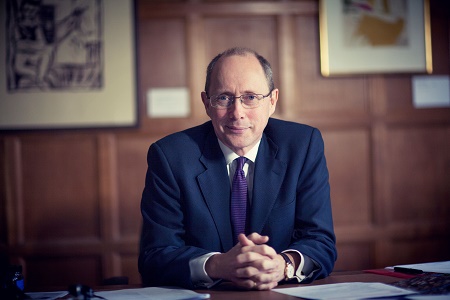 Sir Andrew Dilnot has been appointed chair of the Oversight Board for the Health Foundation's new Health and Social Care Sustainability Research Centre (SRC). The SRC will fund and undertake research on the long-term demand and cost trends affecting health and social care in the UK, with the aim of improving the evidence base to inform policy. Working with a network of funded academic partners, it will produce robust research on the drivers of sustainability in health and social care and long-term projections of health needs, funding, and workforce.
The Health Foundation, an independent charity committed to bringing about better health and health care for people in the UK, will be providing over £10 million in funding for the SRC's academic partners over the next five years. Sir Andrew and the Oversight Board will provide strategic advice to help ensure the research centre achieves its aim of bringing about a more sustainable future for health and social care through the provision of high quality analysis and evidence.
Sir Andrew Dilnot is a British economist and broadcaster. Currently Warden of Nuffield College Oxford, and formerly director of the Institute for Fiscal Studies, Principal of St Hugh's College Oxford, and chair of the UK Statistics Authority, he was awarded a CBE in 2000, and knighted in the 2013 Queen's Birthday Honours for services to economics and economic policy. In 2011 he chaired the government's 'seminal' Commission on Funding of Care and Support.
The Health and Social Care Sustainability Research Centre is currently at conception stage, with funding for academic partners due to be launched in early 2020, and early outputs expected from the summer that year.
Commenting on the appointment, Dr Jennifer Dixon, chief executive of the Health Foundation, said: "We are delighted to announce Sir Andrew's appointment as chair of the oversight board advising our new research centre. As a highly respected independent authority and expert on the economics of welfare and public spending, we can think of no one better suited to the position. His knowledge of and commitment to high quality statistics will help ensure the research centre achieves its mission of providing the best possible evidence to aid strategy and planning the NHS for the medium to long term."
Other News