Clearwater claims to have 'world's quickest' on-site Legionella test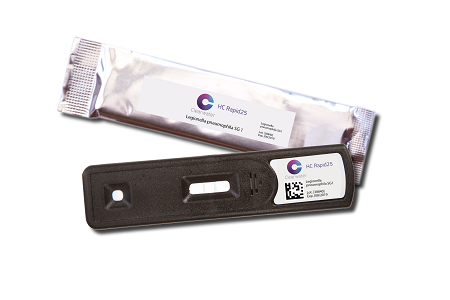 Clearwater Technology has launched HC Rapid25, an on-site Legionella testing device that it says will detect Legionella 'in just 25 minutes', instead of the current 'typical' 10-12 days. The nationwide provider of water, air, and hygiene management confirms that the new technology will be used in all the regular water tank inspections and Legionella risk assessments it undertakes that include a water tank as part of the assessment.
HC Rapid25 comes in a simple swab-test kit, and, Clearwater Technology says, has been validated for use in hot and cold water systems, cooling towers, decorative fountains, hot tubs, pools, sinks, showers, water heaters, fire suppression, ice machines, hot water storage, misters, sprinklers, air washers, and humidifiers.
The company said: "Compliance is a major pain point for any business or large organisation – including hospitals and other healthcare facilities – operating a water system that is susceptible to Legionella contamination. Testing with HC Rapid25 will help users manage that responsibility, and increase the ease of governing compliance with official regulations and codes of practice, including ACoP L8, ACoP HSG 274, and HTM 04-01."
See more about Clearwater Technology Ltd
Other News