Power protection range delivers high availability and efficiency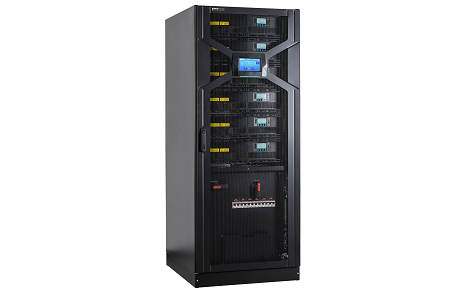 With healthcare facilities needing highly available, extremely efficient power for their clinical, administrative, and emergency services, Kohler Uninterruptible Power (KUP) provides power protection systems, including UPS, generators, and emergency lighting inverters specifically designed to meet these requirements.
The company said: "Our solutions range from modular three-phase UPS, with certified class-leading efficiency, including the popular PowerWAVE 8000 and PowerWAVE 9250DPA, through standalone models and compact single-phase UPS, to products especially designed to handle regenerative loads from lifts. Similarly, our range of innovative emergency lighting inverters includes kitemarked standalone and scalable modular solutions, while our generator packages are designed to meet tough reliability, noise, and efficiency demands. Whether for a GP's surgery or a large hospital, KUP can supply tailored installations to meet any specific need, including comprehensive 'no-break' solutions."
All KUP products are complemented by a national support network, delivered by a team of trained service engineers and service support staff. The service offering includes initial site surveys, system design, installation and commissioning, preventative maintenance, training, remote monitoring, and technical support.
KUP's quality management system is certified to BSI EN ISO 9001:2008, its environmental procedures are certified to ISO 14001, and its health and safety procedures to OHSAS 18001.
The company said: "By combining our comprehensive product range and broad services offer with technical expertise and superior delivery, we provide tailored solutions to meet customers' specific needs. From initial contact, through installation, service, maintenance, and disposal, KUP offers an unrivalled single source for complete power protection."
KUP will be exhibiting on stand C7 at October's Healthcare Estates exhibition. Systems shown will include the latest addition to the KUP 'product family', the PowerWAVE 9250DPA, which boasts up to 97% efficiency, and the ability to 'right size and scale' the UPS capacity to match the load power.
See more about Kohler Uninterruptible Power
Other News