An energy-efficient cooling solution fit for King's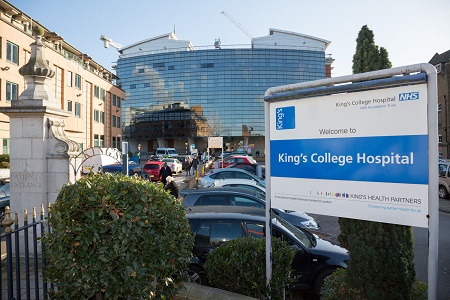 King's College Hospital NHS Foundation Trust has safeguarded the reliability of its critical IT systems with 'energy-efficient cooling technology' from Stulz UK. With King's College London Hospital among London's largest and busiest teaching hospitals, the Trust must ensure that the temperature of its data centres is optimised.
To keep the space at the required temperature, four CyberAir 3 DX air-conditioning units have been installed at the Trust's main data centre serving the entire Denmark Hill site. "The IT applications served by this data centre are mission-critical," explained the Trust's ICT Services manager, Nick Penlington. "The facility includes two network cores and a significant number of servers, housing links to internal sites and the Trust's main electronic patient record system. The design of the replacement process therefore was key."
Changing the units, while keeping the room 'live', was a significant challenge – particularly as it meant working in close proximity to the electrical PDUs and cabling. However, there was no loss of cooling at any time, nor interruption to data centre operations.
The CyberAir 3 DX air-conditioning systems control the conditions 'with high precision and maximum reliability'. Stulz UK said: "The fan and compressor technology also delivers increased efficiency, while intelligent control electronics ensure lower electricity consumption than with traditional precision air-conditioning. Each new unit provides approximately 6 kW of additional sensible cooling capacity over the existing systems – providing a greater level of resilience within the data centre.
Other News