'Second surge of interest' reported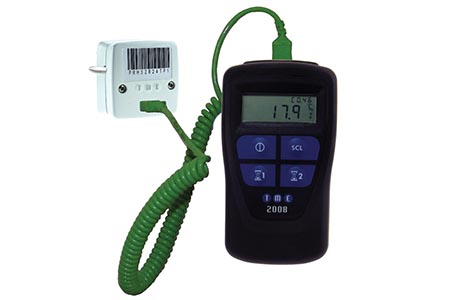 Installing miniature thermocouple connection ports as a Legionella control solution for hard-to-reach water assets could soon become a regular feature of hospital new-build specifications, claims UK thermometer manufacturer, TM Electronics UK.
It said: "The case for our TC Wall Ports as a retrofit solution has already been made, with many hospitals adopting them to simplify their compliance with HTM 04-01 and ACoP 'L8' guidance – as detailed in a States of Guernsey case study in the October 2019 HEJ."
Having exhibited at Healthcare Estates 2019, TM Electronics UK reports 'a second surge of interest' in its TC Wall Ports – from engineering technicians considering their specification at planning stage, due to 'the low level capital cost, and long-term operational benefits'. The wall-mounted thermocouple sockets reportedly speed up and simplify temperature testing at 'hard-to-reach locations'.
"We know that TC Wall Ports have already won over water engineers and asset managers to complement a Building Management System, or where a BMS is limited," the company explained. "We are encouraged to now see Capital Projects managers seeing the economic potential for their use in new developments too."
Other News