Wates appoints social enterprise in emissions reduction quest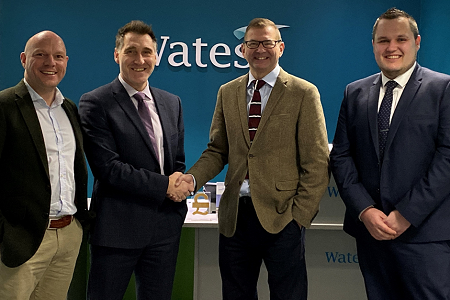 Construction, property services, and development company, Wates Group, claims to be the first in the sector to have supported the creation of, and appointed, an independent social enterprise – Planet First Energy (PFE) – to help it reduce CO2 emissions and meet long-term sustainability goals.
It explains that that Planet First Energy will provide a range of energy services, including procurement of renewable energy, energy management, and emissions reporting. PFE was born out of a collaborative partnership between Wates and its single energy provider – ECA Business Energy – to support the reporting and delivery demands of voluntary Carbon Disclosure Projects and Government legislation.
John Dunne, Group director for Wates' sustainability programmes, explained: "Since 2016 we have increased the procurement of renewable energy by 70%, and this partnership will support our goal to achieve 100% of our electricity supplies from renewable sources by 2025, while providing a substantial investment to the Social Enterprise sector which is relevant to the construction industry.
"We are wholly committed to achieving zero carbon in our operations, and creating social value through the development of the social enterprise sector. Our partnership with Planet First Energy supports these sustainability goals and the interests of our business from a commercial, social, and environmental perspective."
PFE's social and environmental objectives are 'to tackle fuel poverty, support the delivery of energy efficiency projects in the domestic sector, and support the development of renewable energy technologies'.
Steve Silverwood, managing director of Planet First Energy, said: "We are enormously proud of our partnership with Wates. As a social enterprise, being able to support companies in transforming the way they procure and manage energy to support the transition to a low carbon economy, while supporting communities and agencies to reduce fuel poverty in some of the UK's poorest households, is a really exciting and positive step for all of us."
The photo shows (left to right) Luke Smith, Wates' Sustainability manager; John Dunne, Wates Group Safety, Health, Environment & Quality director; Steve Silverwood, managing director, Planet First Energy, and Sam Matthews, account manager, Planet First Energy.
Other News