Time for 'the biggest building programme since the Beatles'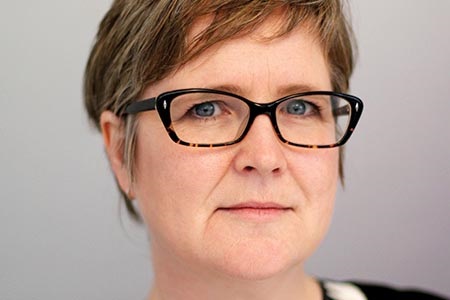 In unveiling a new report that the member organisation says 'sets out scale of the task required to rebuild and equip the NHS to make it fit for the 21st century', the deputy CEO of NHS Providers argues that 'it's time for the biggest building programme in the NHS since the Beatles'.
'Rebuilding our NHS' says many of the buildings in the NHS that now need replacing 'date from the last and only major national infrastructure programme of the 1960s, which delivered 95 major schemes in its first three years'. While welcoming the government's recent recognition of the need to refurbish and replace NHS buildings and facilities – including the announcements to upgrade and rebuild hospitals and invest in new scanners – the report concludes that 'even taking into account the second wave of the planned infrastructure spending, covering 40 projects, this is a much more modest ambition than what was achieved under those previous initiatives'.
NHS Providers is the membership organisation for the NHS hospital, mental health, community, and ambulance services that treat patients and service-users. Its membership includes all Trusts, collectively accounting for £84 bn of annual expenditure, and employing over one million people. The organisation says, that 'although welcome', recent capital announcements 'fall well short of what is needed'. 'Rebuilding our NHS' also emphasises the need for capital funding not just for the acute hospital sector, but also for mental health, community, and ambulance services. It adds: "A survey of NHS leaders last summer revealed that 97% were worried that their organisations' requirement for capital investment would not be met, while 82% said there was a medium or high risk to patient safety."
The same survey found:
99% of respondents said their boards were concerned about the impact that capital was having on their duties, and liabilities to both patients and staff.
94% of NHS Trust leaders said restricted funding posed 'a high or medium risk' to patient experience.
97% reported 'high or medium risks' to transformation programmes.
95% said there was 'a high or medium risk' to productivity and efficiency initiatives.
90% of finance directors said the capital regime was 'not fit for purpose'.
NHS Providers, deputy CEO, Saffron Cordery, said: "Despite recent welcome announcements from the government committing to greater investment in infrastructure and facilities, NHS Trusts are suffering from years of under-investment in facilities across the English NHS. The situation is now critical for the great majority of organisations, and is directly impacting on patients and staff. The system for allocating capital funding to the frontline is not fit for purpose. This year's expected Comprehensive Spending Review represents the best opportunity for many years to improve resourcing and reset the rules governing capital in the NHS."
Other News