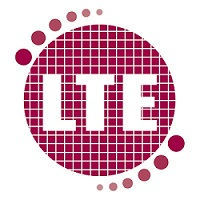 LTE Scientific Ltd
Greenbridge Lane
Greenfield

Oldham
OL3 7EN
United Kingdom
01457 876221
COMPANY INFORMATION
Established since 1947, LTE Scientific is a leading UK manufacturer and supplier of laboratory and medical equipment, which is sold extensively into the public and private sectors, including Healthcare, Further Education, Pharmaceutical, Biotech, Research, Food/Beverage, Technology and Industrial.
LTE Specialise in the manufacture, supply and service/testing of medical and laboratory equipment including laboratory autoclaves, steam sterilizers, endoscope drying/storage and decontamination solutions plus a wide range of laboratory thermal equipment which includes ovens, incubators, drying cabinets and environmental chambers/rooms for stability studies, shelf life testing, BOD and large-scale incubation.
In addition to being a leading UK manufacturer of sterilisation & thermal products, LTE are also UK exclusive partner of Danish disinfection specialists KEN Hygiene Systems who manufacture a range of washer-disinfectors. This allows them to offer a complete disinfection and sterilisation package, ideal for CSSDs.
Our Products
AUTOCLAVES:
LTE Scientific offers a wide range of multi-purpose and porous load autoclaves for the pharmaceutical, research, healthcare and general laboratory markets. Our ranges include square and cylindrical autoclaves, and we offer a wide range of chamber sizes, from bench-top 23 litre autoclaves through to anything as large as a 10,000 litre sterilizer/autoclave.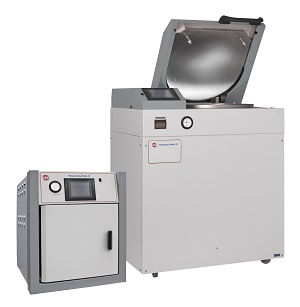 40 - 160 Litre Chambers
Simple 'push-n-seal' door with pneumatic seal and locking.
Built-in air ballast system for faster and safer processing of liquid loads
8-program Touchscreen control system
Powerful fan cooling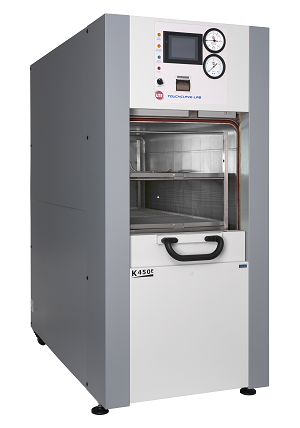 Porous Load
150 - 450 Litre Chambers
8-program touchscreen control system
Pre-post vacuum system
Exhaust condensate
Pneumatically operated door lock and sealing system
Air detector
Integral silent air compressor
Steam jacket for optimum drying
435 - 1052 Litre Chambers (Standard), can be made bespoke to requirements
Automatic sliding doors with safety edge and auto-retract system. Floating door seals are employed as standard
Pre/post vacuum system employing a high efficiency liquid ring vacuum pump
Built-in air ballast system for faster and safer processing of liquid loads
Water jacket for exceptional cooling efficiency
Steam jacket for optimum drying performance
Internal data archiving with 5000 cycle capacity
Thermal or impact printer which provides all cycle details and operational data
LOADING SYSTEMS
LTE are the UK exclusive distributor of Swedish company Remeda who manufacture a variety of semi-automatic and fully-automatic loading equipment.
Remeda loading equipment is the perfect accompaniment to LTE's autoclaves, providing customers with an effective system that minimises manual handling and the associated risks to operators. We can offer anything from individual loading trolleys to fully automated rooms.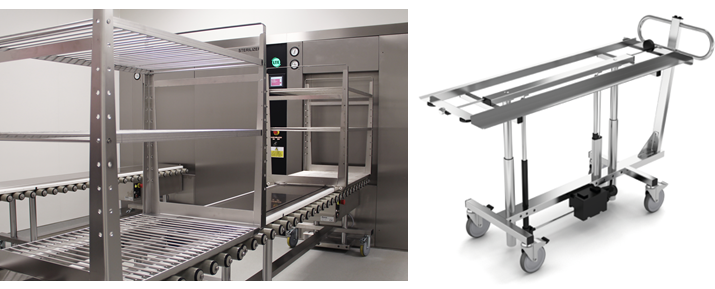 Electric Loading Trolley
Electric height adjustment
Easy to operate controls on handle
Guide and Lock System to secure the trolley to the autoclave
Auto, dual and multi-loader systems
Intuitive control system syncs with the autoclave
Fully automatic loading/offloading from the autoclave
WASHER DISINFECTORS
LTE are the exclusive UK distributor for KEN Hygiene Systems, based in Denmark.
KEN instrument washer disinfectors for sterile services are known for their efficiency, speed, energy and space efficiency. The new IQ Series offer three models, the IQ4, IQ5 and IQ6. With capacities from 8DIN to 18DIN we have a solution sure to suit your requirements.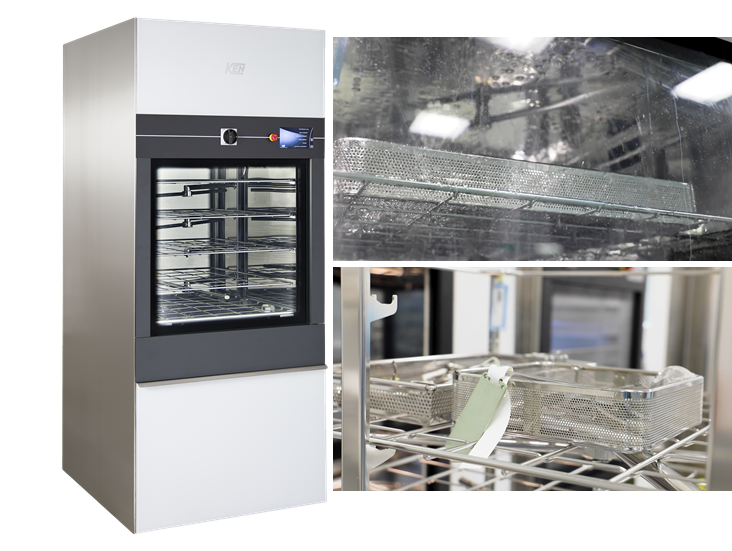 Compact design – very small footprint
Glass sliding doors with soft close
Two door pass-through design
Graphical touch screen
Low energy costs and water consumption
Service access from the front
Low Noise Levels
Low Chemical Usage
ENDOSCOPE STORAGE AND DECONTAMINATION
Manual Decontamination Sinks:
Our Manual Decontamination Sinks are suitable for all applications where staff need to manually clean instruments. The sinks have been designed with health ergonomic advice to reduce strain and pain to wrists, elbows, shoulders, neck and lower back as these have an electrically operated 350mm vertical travel height adjustment, to provide maximum comfort for all staff.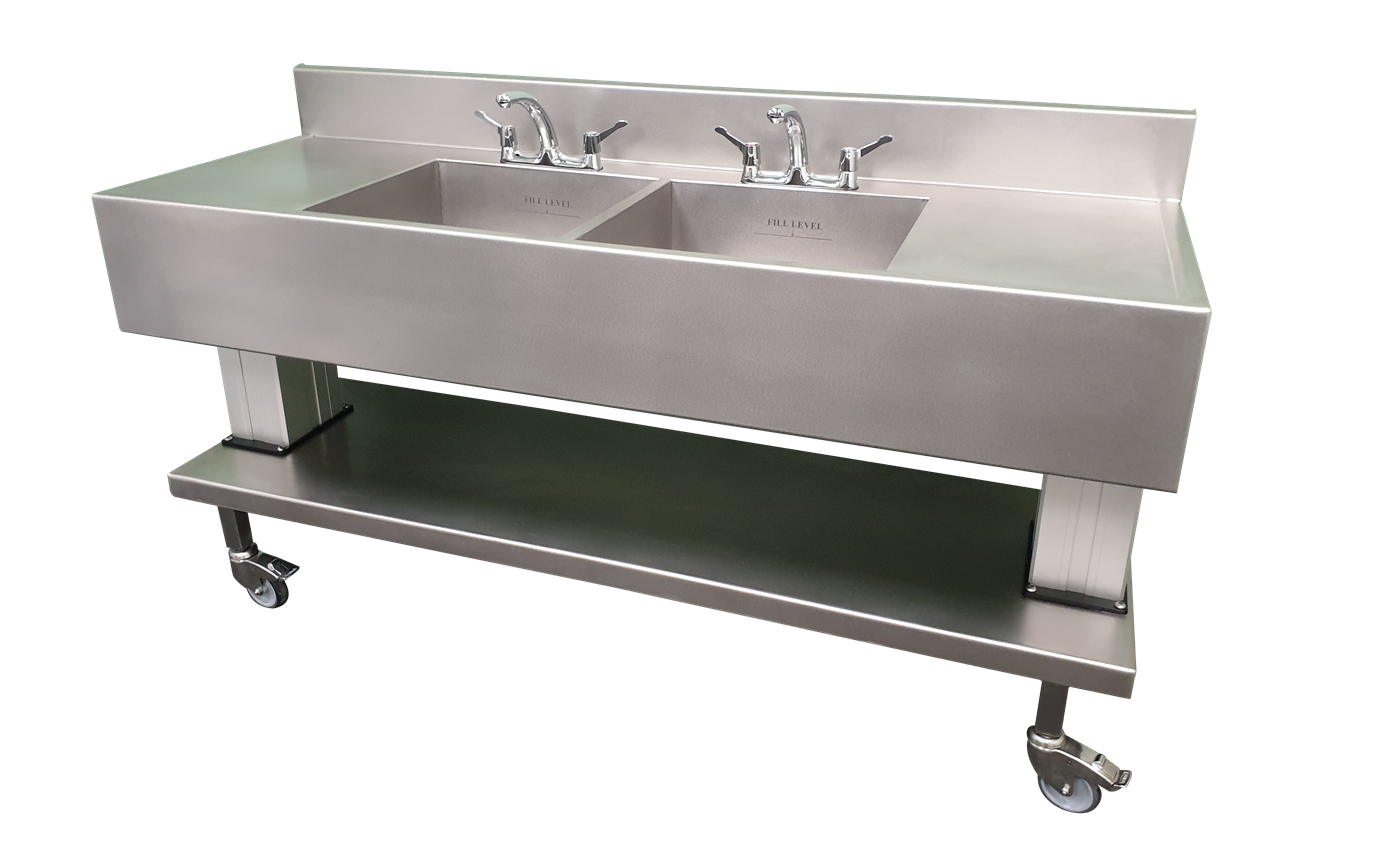 Compliant with ISO14544 part 5:2004
Fabricated from 2mm fully welded stainless steel
Foot operated height adjustment reduces contamination risks
Rear and side splash up stands as standard
Fully compliant with current manual decontamination guidelines, supportive of infection prevention measures
Endoscope Storage Cabinets:
LTE Scope-Store endoscope storage cabinets provide a cost-effective and efficient solution for the filtered air storage of endoscopes. We have a range of 3 models available with shelf loading and vertical hanging variants to suit any requirement.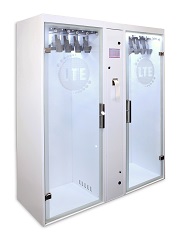 Validated for up to 30 days storage
Touchscreen control system
Various scope ID options - Bar-code, RFID, Digital on-screen menu
Full user ID for complete traceability
Various data archiving options
Double Filtration System - HEPA filtered air flushes the cabinet while 0.2μ filtered air purges each scope channel
Fully self contained – internal fan and compressor.
Available in 5, 8 or 10 scope loading configurations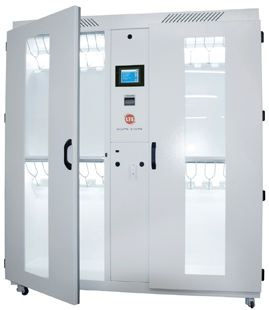 Specially designed holders for ENT scopes
Choice of touchscreen or manual control
HEPA filtered constant air flush through cabinet
Security, Monitoring and Traceability (ENT+ only)
Available in 5, 10 or 20 scope loading configurations
Low Power Usage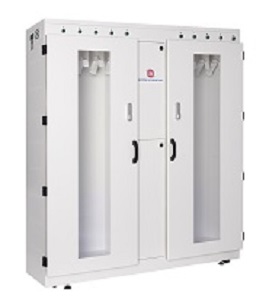 Keypad door lock
Double Filtration System - HEPA filtered air flushes the cabinet while 0.2μ filtered air purges each scope channel
Manual control system - push button above each scope controlling filtered air delivery to the channels
Fully self contained – internal fan and compressor.
Single entry and pass-through models
Available in 5, 8 or 10 scope loading configurations
THERMAL PRODUCTS
Solution & Blanket Warming Cabinets
Providing outstanding quality and reliability the Kingfisher range of blanket & solution warming cabinets have been designed specifically for use in Medical environments. Available with capacities from 72 to 228 Litres these cabinets provide a safe heated environment for the storage of clinical solutions and blankets.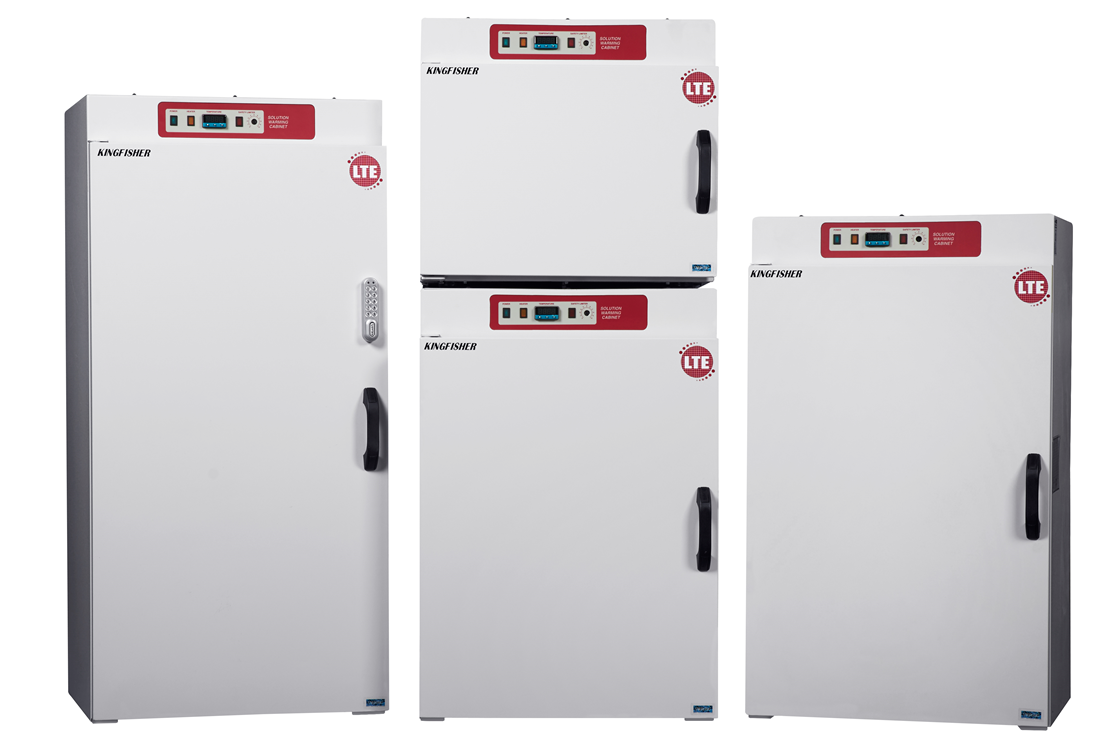 Temperature Range 5°C above ambient to 80°C
Precise electronic temperature control with tamper proofing
Over-temperature protection
Radiused stainless steel interior
Fan circulation (solution cabinet models only)
Optional door locking, PIN or key operated
PRODUCTS AND SERVICES