ESTS (GB) Ltd
7 Low March Industrial Estate
Low March

Daventry
NN11 4SD
United Kingdom
01933 270999
COMPANY INFORMATION
ESTS (GB) Ltd are specialist manufacturers of the well-established Logiclave® range of Autoclaves & Steam Sterilizers for the clinical, laboratory, pharmaceutical and veterinary sectors. We manufacture and supply autoclaves with chamber sizes ranging from 100 to 6,000 litres.
We offer a variety of service agreements covering all types and makes of clinical and laboratory autoclaves and washer disinfectors tailored to suit hospital and laboratory requirements.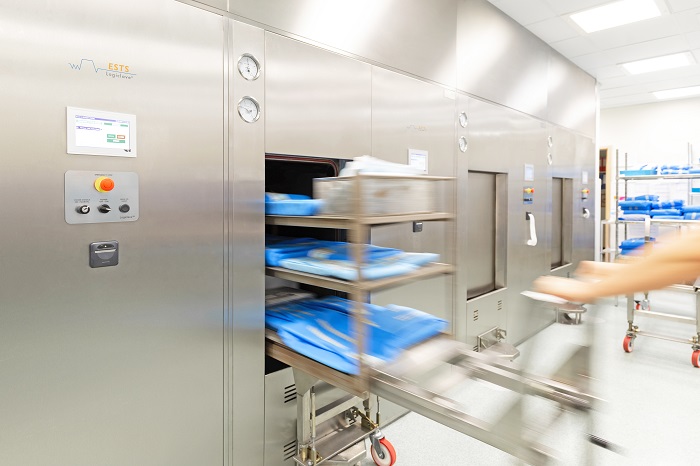 Products
ESTS manufacture, supply and install free standing, pit mounted, double door and containment autoclaves into all clinical, healthcare and laboratory settings. Our entire range of Logiclave® autoclaves adhere to the relevant national and international standards for ultimate peace of mind.
Service
Our team of experienced service technicians and support staff work tirelessly to ensure your autoclaves and washer disinfectors run efficiently, are serviced on time, and are fully tested in accordance with appropriate HTM guidance. We offer, planned maintenance agreements, periodic testing, calibration, validation, modifications and 24/7 breakdown response.
Spare Parts
As ESTS service most autoclaves and washer disinfectors in the field, it is necessary that we stock a certain level of spare parts for these products. Parts stocked:
Door Seals, Valve Discs, Valve Bellows, Valve Diaphragms, Door Diaphragms, Autoclave Load Temperature Probes, Autoclave Drain Temperature Probes, Pressure Transducers, Air Filters, Autoclave Air Admission Filters, Steam Filters, Steam Traps & Repair Kits, Steam Pressure Reducing Valves (PRV), Water Pumps, Vacuum Pumps, Pneumatically Operated Process Valves, Solenoid Valves, Pneumatic cylinders & Actuators.
PRODUCTS AND SERVICES