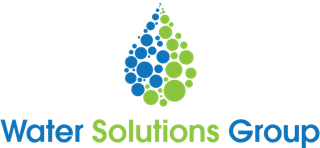 Water Solutions Group
The Byre
Haggs Farm Business Park
Haggs Road

Harrogate
HG3 1EQ
United Kingdom
COMPANY INFORMATION
The Water Solutions Group is a leading provider to varying disciplines, including Healthcare and Government, providing specialist water hygiene and chlorine dioxide consultancy. Our wealth of experience includes roles as Authorising Engineer - Water; chlorine dioxide specification provision and performance auditing, as well as water hygiene consultancy. We deliver cost-effective and efficient solutions, providing customers with the necessary "peace of mind" that compliance is being achieved. From the creation and implementation of Water Safety Policies, Plans and Written Scheme of Control through to management of outbreak situations, Water Solutions Group's resources include full microbiological support, on-site investigation services and crisis management.
To assist with the reinstatement of buildings, Water Solutions Group offers Rapid PCR Legionella testing (24 hour) with interpretation of results. This has been compiled from many thousands of PCR tests completed over the past three years, many with direct comparison to traditional culture testing, facilitating the comparison of results in genomic units against traditional culture cfu results. PCR offers very sensitive, accurate and precise results from a single DNA fragment. With PCR detection of both live and dead legionella bacteria, a clearer statement about the quality of the water system within a very short timeline is achieved.
To meet the demands for knowledge sharing, WSG Training Limited aims to provide a number of informative Water and Hygiene lectures and courses, all of which can be delivered on a virtual platform, allowing training to continue even when face-to-face courses remain challenging.
In order to validate cleaning practices pertaining to Covid-19 in areas such as ICU, Covid Wards and Theatres, Water Solutions Group has introduced Covid-19 Surface Hygiene Testing. The testing protocol based on a simple swabbing technique is built on PCR methodology, which has been validated using multiple concentrations and surface types and is completed to ISO 17025:2017 standards. Whether a one-off exercise, routine inspection or part of an on-going validation strategy, this test will allow you to provide members of the public and employees with peace of mind that the cleaning protocols do work.
For more details on any of our services please visit www.watersolutionsgroup.org.uk or call 0754 889 9686 to discuss these services further.
PRODUCTS AND SERVICES