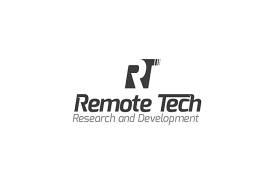 Remote Tech Ltd
Remote Tech Ltd
Unit C Mindenhall Court
High Street

Stevenage
SG1 3UN
United Kingdom
COMPANY INFORMATION
Remote Tech design, manufacture and operate innovative smart sensors to gather critical environmental data. Data is captured and transmitted through our IoT (Internet of Things) ecosystem, then displayed either via our cloud-based portal, or sent to the client's own database/CAFM system.
Working collaboratively with our clients we develop alerting protocols, reporting formats and dashboarding criteria to ensure real-time data is used effectively to support project goals.
Remote Tech Ltd was founded in 2016 and has expanded quickly through significant investment in R&D and the application of innovative technologies.
We hold ISO9001 and ISO27001 accreditation, and work with NHS trusts all over the UK, as well as global pharmaceutical and FM businesses. We employ legionella control experts in-house, and also draw on a network Technical Experts & Authorising Engineers to ensure our legionella system is designed and deployed to the highest standards.
REMOTE MONITORING FOR LEGIONELLA CONTROL
Our main product is 'L8log', an IoT based smart sensor system which collects data critical for maintaining compliance to HSE laws & HTM-04 compliance around legionella management and water hygiene.
L8log is relied on by NHS Trusts, global pharma & FM companies, local authority and private sector clients across the UK & is comprised of:
S1 Temperature Sensors – Retrofitted to sentinel outlets throughout building (3 minute install per unit). These waterproof units constantly monitor temperature, have a 10 year battery life and can transmit up to 22km.
G1 IoT Gateway – A powerful gateway with intelligent innovations like theft alerts and battery backup. Once installed to a mains socket, these collect data from connected devices and transmit securely to our web based portal.
L8 Log – Online portal and Log Book, with easy to read graphics, dashboard & summary reports to let you quickly identify & rectify problem areas
Alerting & Reporting – Customisable reporting & alerting built into the system, or link to Trust CAFM systems to generate work tasks for non-compliances detected.
Open API - Automatically transfer key data to other compliance, CAFM or BMS software systems as required.
Sensors – Water flow, meter readings, automatic flushing devices and other FM sensors (emergency lighting, HVAC/duct sensors) are currently on trial and expected to be ready for market Q2 2021.
The L8log system is typically selectively applied at key locations across the hospital estate at: heat sources, sentinel points and recirculating hot water subordinate loops to greatly enhance a manual temperature monitoring regime, save estates staff time & minimise the disruption associated with taking temperature from hard to access locations.
The data produced allows constant monitoring of hot water returns and the 'smart sensor' (which takes temperature as a baseline & when triggered by outlet use) gives an accurate temperature profile of the water system. Issues such as plant & equipment faults, low use generating non-conforming temperatures and even indicative stagnation can be easily identified.
Our specialists work with hospital estates managers to design and installation, evaluate the costs/benefits, develop API links to any existing CAFM or compliance software as required and undertake the installation. We provide contract lifetime equipment warranties at no additional cost with no hidden charges, allowing easy budgeting.
Contact us today to request a meeting or trial installation.
Simple. Affordable. Incredibly Effective - L8log is the logical solution to legionella testing and compliance and we have helped our customers achieve:
Time saving for estates staff, relieved of temperature monitoring duties
Improved insight & understanding of the water system
Target flushing to areas of little use/stagnation
Environmental savings – Reduced carbon & water use
"Hywel Dda University Health Board (HDUHB) have recently procured Remote Tech Ltd to assist with their ongoing water temperature control programme. The L8log remote temperature monitoring system was very quick and easy to install and offered immediate benefits. The weekly reports help us identify non-compliant and little used outlets in realtime, as well as giving back considerable engineer time for other essential maintenance. The online logbook is simple to use, and following the successful installation at one of our large Mental Health Units, Bro Cerwen, we are confident that this system will achieve similar benefits at our other sites. The staff at Remote Tech are extremely professional, helpful and proficient in what they do. As a result of this success, the HDUHB intends to expand this system in the New Year across its estate." Hywel Dda UHB - Assistant Head of Operational Facilities Management
Categories:
Water Hygiene
Water Microbiology
Water Testing
Water Treatment plant, equipment & services
Legionella Control
PRODUCTS AND SERVICES