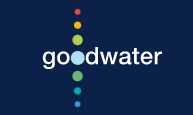 Goodwater Ltd
23-24 Ivanhoe Road
Hogwood Lane Industrial Estate
Finchampstead

Wokingham
RG40 4QQ
United Kingdom
0118 9735003
COMPANY INFORMATION
Caring for the sick and injured goes beyond providing medical and surgical treatment; hospitals and healthcare organisations have a duty of care to provide safe, clean and comfortable environments for patients and visitors. This means maintaining a consistent supply of clean, reliable water for drinking, washing and bathing, as well as a providing water for specific medical processes and machinery, heating, cooling and cleaning.
From hospitals, to mental health, care homes, hospices and clinics, we appreciate the importance of these facilities and the services they provide. Hospitals and healthcare organisations are obliged to meet various regulations and compliance standards and the management of each of these can be time-consuming and challenging.
This is where we can help. At Goodwater we are equipped to meet the needs of every healthcare property in terms of our advice, support, service and compliance, in fact we currently undertake service work at over 40 healthcare sites nationwide.
Relevant Services & Equipment
PRODUCTS AND SERVICES