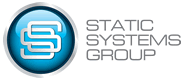 Static Systems Group Plc
Heath Mill Road
Wombourne

Staffs
WV5 8AN
United Kingdom
01902 895 551
01902 324 969
COMPANY INFORMATION
The name Static Systems is synonymous with healthcare. For over 50 years our name and reputation have been trusted widely among professionals in the acute sector. We specialise in providing both 'wired' and 'wireless' nurse call solutions that are cost-competitive, fit-for-purpose and built to last. Our solutions are innovate and market-leading; concentrating on delivering improved patient safety, patient experience and workflow efficiency.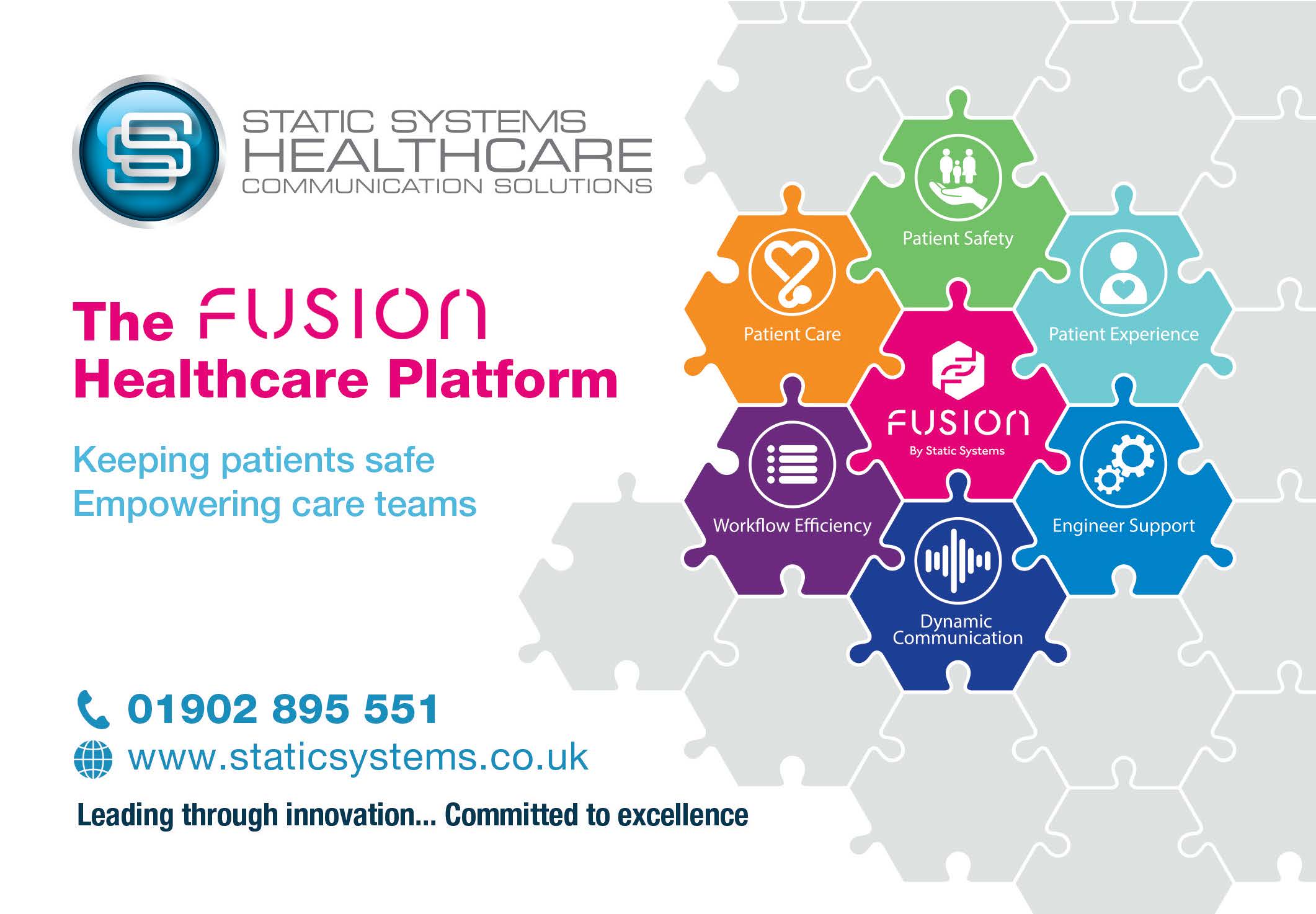 We have systems installed in the majority of UK hospitals and many overseas installations. Our current healthcare systems portfolio comprises:
Aspire SmartSync / Wireless solution
Ultima / Full end-to-end, open protocol IP solution
Codemlon / Legacy system enhancement
Bedhead services trunking (P22 framework partner)
Fire alarm systems
We commit to supporting our clients long-term, providing:
In-house product development and manufacture
Project management
Installation, testing & commissioning
After-sales service and support
User and system training
Full system and product compliance with relevant standards
Legacy system upgrade paths to meet changes in cultural practices and standards
Close collaboration with industry suppliers and healthcare professionals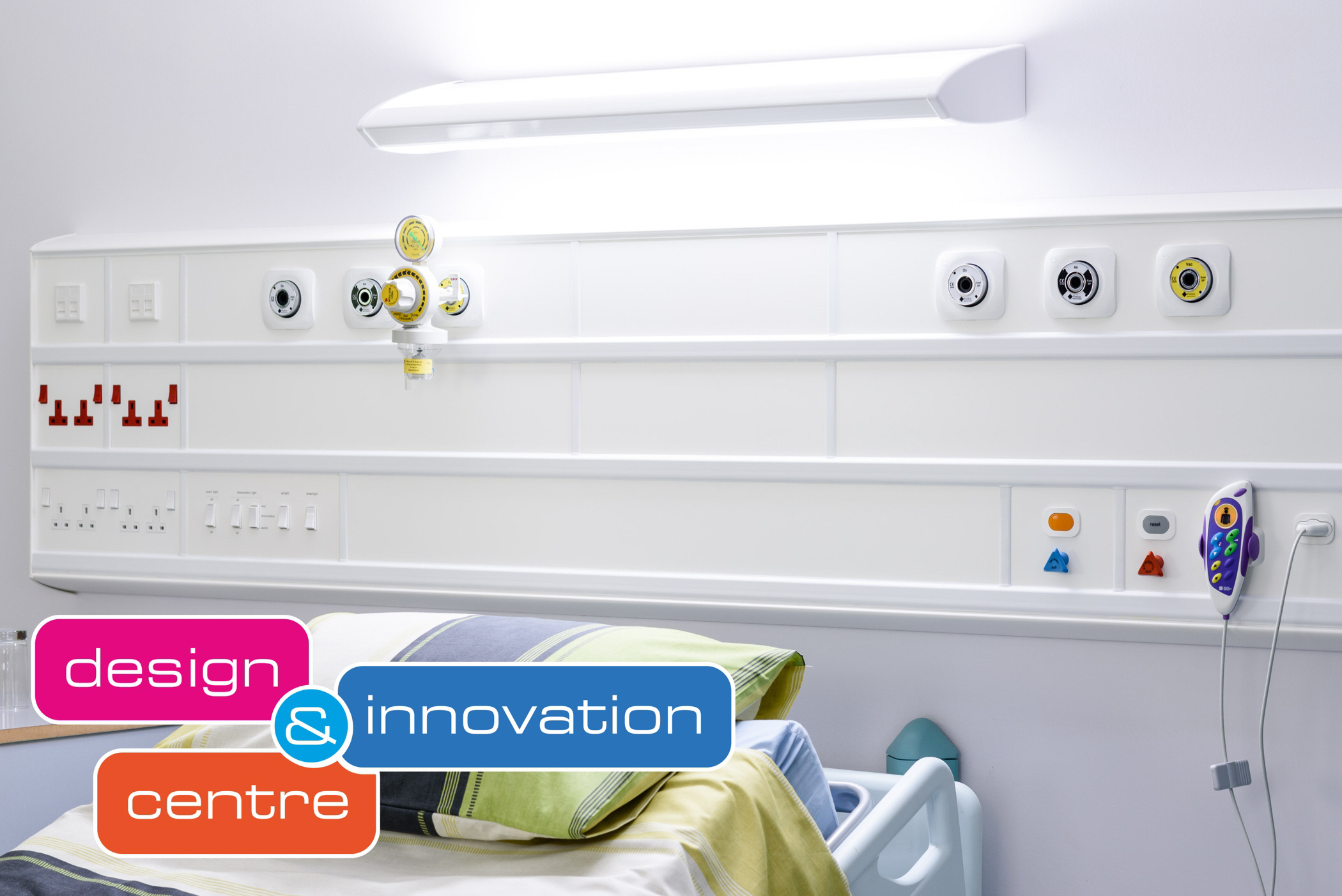 Visit our Design & Innovation Centre incorporating our Concept Ward
Our vision is that our Design & Innovation Centre, based at our head office near Wolverhampton in the West Midlands, can be used by the wider industry to test, trial and develop innovative solutions and conceptual ideas.
Central to this vision is the recent addition of our new Concept Ward, which aims to showcase future healthcare technology and innovation and foster greater industry collaboration in ward design. We want to encourage closer collaborative working among equipment suppliers and specialists, nursing management teams, patient representatives, healthcare planners, design groups, constructors and other interested parties to enable the ongoing provision and delivery of world-class buildings and facilities and help improve healthcare outcomes for all.
It isn't easy to test new technologies or processes in a live ward scenario and that's where our facility comes into its own. It enables healthcare professionals to test these things in a safe and controlled environment, and to shape future ward design that addresses the core goals of workflow efficiency, patient safety and patient experience.
We encourage healthcare representatives to share our ward design challenges or futuristic ideas so that these can be explored further in the Design & Innovation Centre. We also make the facility available as a venue for industry workshops and seminars. To find out more please email [email protected] or call the company's head office on: 01902 895 551.
Static Systems' Design & Innovation Centre is backed by support, investment and the provision of technology from a number of leading industry suppliers including: Tarkett Flooring, Armitage Shanks, Rockfon Ceilings, Thorlux Lighting, Akzo Nobel and KwickScreen. During its development Static Systems also consulted with a number of organisations and industry representatives including healthcare planners, nursing managers, architects and construction teams, and key industry bodies.
PRODUCTS AND SERVICES