LED light 'that thinks'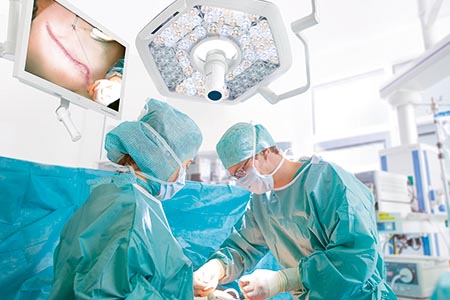 Innovative technology is key when improving the operating theatre environment, and with its latest LED operating theatre lights, iLED 7 – 'the light that thinks' – Trumpf Medical says it is 'once again setting new standards'.
Howorth Air Technology, which distributes, installs, commissions, and services, all Trumpf operating lights and pendants in mainland UK (excluding Northern Ireland), said: "Patient safety and ease of use are always primary considerations in the development of new products; with this in mind this new light's revolutionary technology allows operating theatre personnel to work under continuous lighting conditions at all times."
Key features of iLED include:
The lighting management system automatically maintains the brightness, colour temperature, and a consistent field size.
The unique shadow management system ensures excellent illumination.
'Always flexible' due to best possible lighting conditions at working distances of between 0.8 and 1.3 metres in all disciplines.
Streamlined design for enhanced air flow and easy to clean.
The modular concept allows it to be fitted with a standard handle, sterile operating handle, disposable handle, or camera.
An intuitive, practical, and adaptable, operating concept.
Future-compatible, with integration options.
Other News