Mixers with retracting hand sprays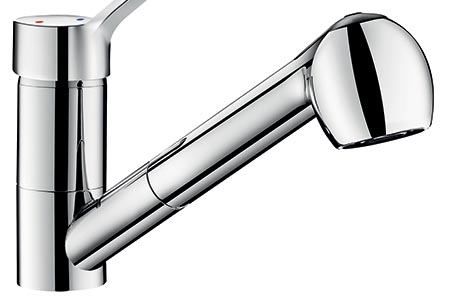 Delabie has launched a range of mixers with retracting hand sprays in mechanical, pressure-balancing, and thermostatic versions 'for enhanced safety and improved comfort'.
Each mixer features a maximum temperature limiter. The pressurebalancing version has an EP cartridge which compensates for differences in incoming hot and cold water supply pressures to deliver water at a constant temperature. If the cold supply fails, the hot water is instantly reduced to a trickle, preventing scalding. The thermostatic version incorporates an anti-scalding failsafe where the hot water shuts off immediately if the cold supply fails, and vice versa. Delabie says these versions 'are ideal for baby baths in maternity wards and nurseries, where safety is paramount'.
The new mixers have a choice of controls – an ergonomic solid lever offers an improved grip, while the 'Hygiene' lever (pictured) requires no manual contact. Specifically designed to limit the volume of standing water in the body, the mixers are fitted with a cartridge and flexible hose with low water volumes, and feature a transparent hose which can be visually checked for biofilm. 'Smooth on both the outside and the inside, the hose has fewer niches where bacteria can develop'.
Other News
Featured Supplier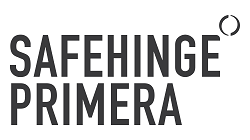 THE DIFFERENCE IS IN OUR LIFESAVING DETAILS
At first sight, our products might look similar to others on the market, but look more closely and you'll discover crucial design details that could help you save a life.
Passionate about making safety non-institutional, we listen to people with mental ill health, clinicians, estates teams and...