Rigel expands in Southeast Asia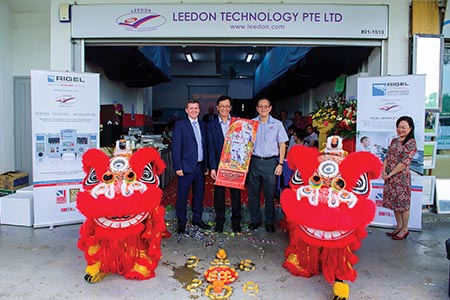 Manufacturer of specialist biomedical test equipment, Rigel Medical, has shown its 'continued commitment to expanding its global reach' by opening a new service centre in Singapore that it says is the region's first calibration, repair, and safety testing facility for such equipment.
The company, part of the Seaward Group, says the new facility, reportedly Asia's first of its kind, is part of plans to reach new markets in the ASEAN (Association of Southeast Asian Nations) region. It also cements its partnership with its Malaysian distributor, healthcare equipment supplier, Leedon Technology, which will manage the facility, and with whom Rigel Medical (soon to be rebranded Seaward Medical) worked closely to train its personnel, as well as supplying calibration equipment. Rigel Medical said: "Previously, customers had to send their devices to the UK for repair – incurring hefty shipping costs and lengthy downtime. Initially the centre will only service Rigel products, with the offering expected to expand to include more test equipment in the near future."
Pictured are (left to right) Andrew Upton of Seaward Group, and Lin Yuen Thong of Leedon, with Leedon representatives, at the launch of Rigel's new Singapore service centre.
Other News