'Global future' for UK brand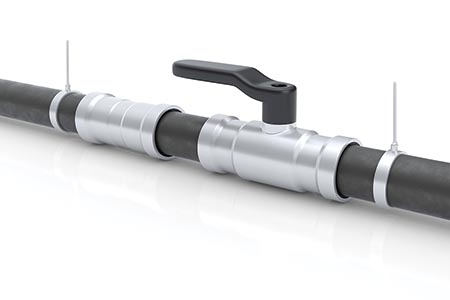 Pegler Yorkshire, part of the Aalberts Group, is to be bring together its technologies 'under the iconic brand name' of Pegler.
The 'leading UK manufacturer of pipes, valves, and fittings' says it draws on 'hundreds of years of expertise from within the UK and across the globe to be the UK's only integrated piping systems provider to the plumbing and heating industry'.
Phill Jackson, Marketing and Business Development director, said: "We are renowned for our expertise in valve and fitting technology, and have now combined this expertise with that of Dutch group member, VSH, to create a seamless integrated piping system solution. The Pegler brand is so iconic; in fact it still remains 198 feet in the air displayed on the original, and now redundant, furnace chimney at our Doncaster plant."
Pegler has recently launched Warranty Plus, a three-stage process for large-scale projects, which sees its expert team work with contractors on system design, providing commentary on expansion, contraction, valve sizing and positioning, commissioning, and BIM compliance, through to installation training, using onsite and online resources, and the provision of system and water conditioning.
The move to becoming a fully integrated piping system provider has seen Pegler transfer its tap and mixer business to group member, Comap, who will commence distribution and supply of taps and mixers from 1 January 2019.
Other News