Rapid growth in 'smart, connected HVAC', BSRIA says
Europe is seeing rapid growth in the market for 'Smart Connected HVAC' – heating, cooling or air conditioning systems connected to a network – usually the internet – enabling their performance to be monitored and analysed, research from consultancy, test, instruments and research organisation, BSRIA, reveals.
BSRIA estimates that the total market for Smart Connected HVAC in Europe was worth almost €200 million in 2018, and should reach over €415 million by 2023. The data is based on two BSRIA market studies – Europe Smart Connected Air Conditioning in Commercial Buildings 2018, and Europe Smart Connected Heating in Residential Buildings 2018, published in January this year.
Senior BSRIA analyst, Henry Lawson, commented: "For commercial buildings the biggest single driver is business continuity and maintaining an optimal physical environment. If you are running a hotel, selling chilled food, or are responsible for a home or hospital for people who are ill or elderly, any outage of air-conditioning and cooling systems can have serious consequences – ranging from financial losses to risks to people's health.
"Malfunctioning air conditioning is also a chronic waster of energy, with even a blocked filter increasing energy consumption by up to 30 per cent. Energy used by air conditioning also has environmental implications. The last two years have seen a stalling in Europe's efforts to reduce greenhouse gas emissions, and anything that can help is likely to be encouraged."
Other News
Featured Supplier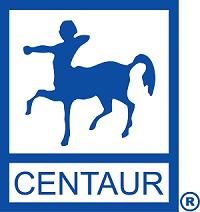 Centaur uPVC Cable Management 
Manufacturing in Britain for over 40 years, Centaur has become a leading name in the uPVC cable management market.
Centrally located in Redditch, England, Centaur products are distributed via a nationwide network of nearly 400 distributors.
Combining product development, continued investment and...