Online tool to simplify brick selection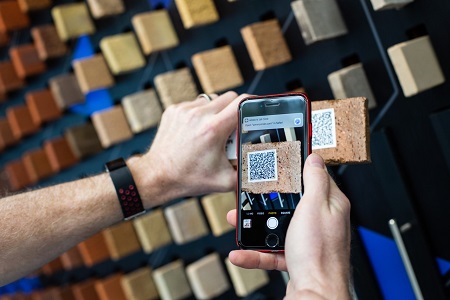 Manufacturer of clay bricks, Ibstock, has launched a new 'flagship' range of bricks, the I-Range, aimed at architects and specifiers 'looking for a unique product with unparalleled expert support' – in the shape of its Design Advisors.
The Ibstock product range includes a collection of Wirecut, Waterstruck, Stock, and Handmade products available in a wide range of colours and textures 'to suit all building projects'. As part of the I-Range's introduction, Ibstock says architects and specifiers will benefit from 'the introduction of a host of new solutions and services to add value throughout the specification process, supported by a team of in-house specification experts on-hand to provide guidance, advice, and answer any questions'. Ibstock will also utilise its recently launched showroom, the I-Studio, in London's Hatton Garden, 'to aid collaboration and inspire architects working on urban specification projects'. It said: "Combining information and state-of-the-art technology, the I-Studio is a creative space where specifiers can share ideas, visualise projects, and consult with experts on all stages of design and specification."
Meanwhile, a new online Product Selector enables specifiers to search the company's extensive range of bricks, select 'the right product for the job', and then display the brick in a variety of projects, views, and configurations, on screen to give a clear idea of how it will look. The I-Range also encompasses a national contract management service, with a dedicated project manager for specifiers.
Ibstock Solutions Commercial director, Ben Gerry said: "The I-Range has been developed over the past year with the specification market in mind. Market research informs us that a significant appetite exists for the colours and textures featured within the range, with a lot of time being spent on the development of the range."
Other News