Wireless nurse call fob for improved out-of-bed safety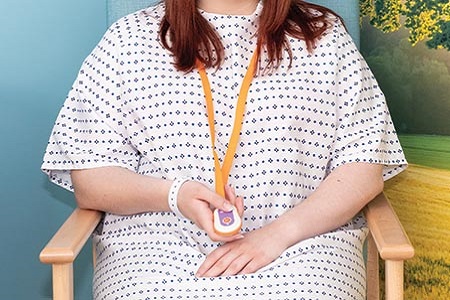 Static Systems Group has introduced a wireless call fob that easily connects to existing wired nurse call systems, giving patients the freedom to move around their room yet still be able to instantly request staff assistance.
The company said: "While in many care environments today, patients are being encouraged to become mobile, this can potentially pose a safety risk if they are unable to call for assistance because the wall-mounted patient hand unit is out of reach."
To address this, Static Systems has designed its new Lnx Patient Call Fob – 'a simple-to-set-up, cost-effective retrofit solution' that easily connects to any Static Systems' Ultima and Codemlon nurse call systems 'within minutes' following replacement of the existing patient hand unit with its Lnx equivalent.
With no additional infrastructure or re-programming, the call fob 'instantly forms an integral part of the nurse call system, adopting the characteristics of other patient-to-staff alarms, including follow-the-light operation, alerts at the nurse station, and smart devices'.
The fob, attached to an antiligature lanyard, is 'intuitive to operate', and includes a reassurance LED to confirm operation. The device can easily be relocated to an alternative bed area as occupancy changes.
Other News