Chancellor announces over £6 bn in new funding 'to support the NHS'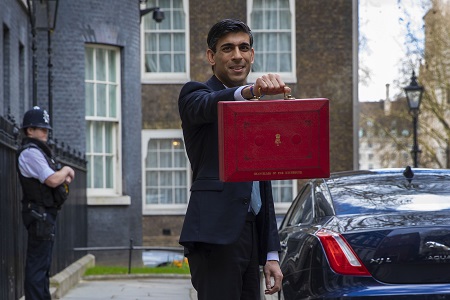 Measures announced by the Chancellor of the Exchequer, Rishi Sunak (pictured), in the 2020 Budget on 12 March included over £6 billion in new funding to support the NHS, including to create 50 million more GP surgery appointments, to ensure that there are 50,000 more nurses, and to 'fund wider commitments' on hospital car parking and support for people with learning disabilities and autism.
The Chancellor said the NHS Settlement provided 'the largest cash increase in public services since the Second World War – an additional £33.9 bn per year by 2024', while the Budget also committed an investment of over £100 million in 2020-21 'to make progress on the 40 new hospital projects announced as part of the Health Infrastructure Plan', and provided £683 m in additional funding to the Department of Health and Social Care 'to protect the level of NHS operational capital investment'
With ensuring good succession planning and the future of the engineering workforce – where the UK is seeing major skills gaps – widely seen as critical, there will also, the Chancellor explained, be a £120 million allocation for up to eight new Institutes of Technology, and £7m for a total of 11 'maths schools', so that students can access high quality STEM provision 'everywhere'.
Other measures announced in this year's Budget include:
A Green Heat Networks scheme to encourage new and existing heat networks to adopt low carbon heat sources, backed by £270 m in funding.
£300 m in additional funding to improve air quality.
A £9.2 million funding package to introduce 'smart waste tracking' and schemes to tackle fly-tipping more effectively.
Other News