Changing the way that hospitals manage nitrous oxide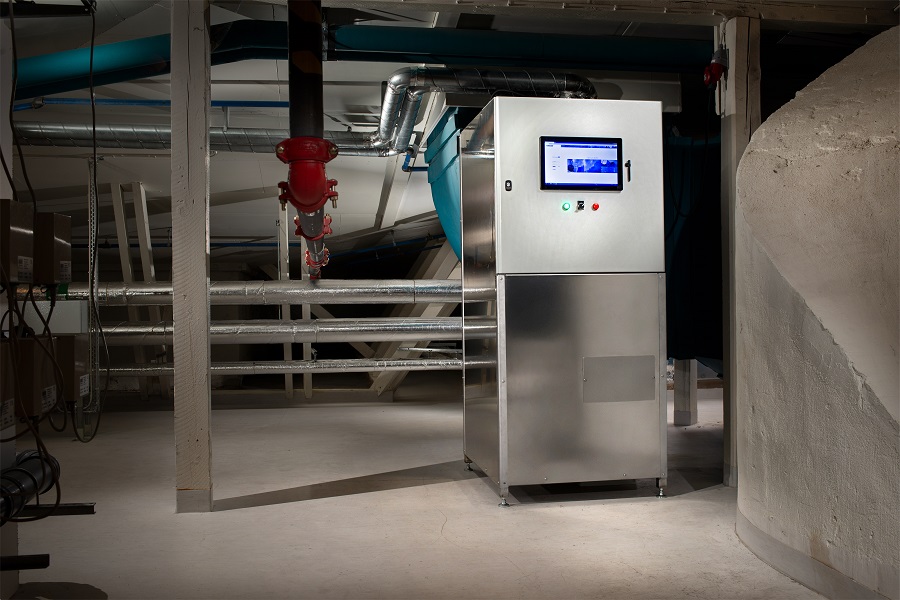 BeaconMedaes and Medclair have announced what they describe as 'an exciting new partnership that will totally change the way hospitals manage nitrous oxide (N2O)'.
Under the agreement, Beacon Medaes is to be the sole UK supplier of Medclair's unique 'low-energy' Central Destruction Unit (CDU), which is said to provide 'sustainable gas cleaning of exhaled nitrous oxide', reducing it by more than 99% by causing it to decompose rapidly into nitrogen and oxygen, the main components in air. The two companies say that this means the surrounding environment is made safer for staff and patients 'without any reduction in the level of pain relief provided'.
Key benefits of the CDU include:
Facilitates a healthy working environment for the personnel.
Effective pain treatment using an 'environmentally-friendly' system.
Eliminates over 99% of nitrous oxide entering the atmosphere.
Each unit can accommodate up to 12 rooms.
Low noise level and no vibrations.
Low energy consumption.
Monitoring through the web and/or on site.
Easy to install.
BeaconMedaes: "The Royal Victoria Infirmary in Newcastle is leading the way in sustainable and safe management of exhaled nitrous oxide, with the first UK installation of a CDU. The hospital already uses has a Mobile Destruction Unit on its labour ward, but the larger CDU means this technology can now be delivered across the site, with exhaled nitrous oxide from up to 12 rooms being treated and vented safely."
Exhaled air is passed from the face mask into a climate-smart catalytic purification system, where the environmentally hazardous nitrous oxide gas is decomposed into harmless nitrogen (N2) and air (O2), and can be safely vented into the atmosphere. The operation is continuously monitored. Data is logged and can be accessed easily via the built-in display or a standardised web interface."
Beacon Medaes said: "The CDU has very few moving parts, so is extremely reliable, as well as being quiet and vibration-free. Our engineers can install the CDU easily alongside an existing gas scavenge plant, as found in most hospitals, or as part of a new building. As a nationwide company with a wide network of skilled engineers the length and breadth of the country, BeaconMedaes can also provide servicing and yearly maintenance plans for a holistic and hassle-free solution."
Nitrous oxide is widely used in UK hospitals as a quick and effective method of pain relief, particularly during labour – Entonox comprises nitrous oxide and oxygen mixed 50/50. It is also used for short-term pain relief and calming of anxiety during a range of other procedures.
N2O is a greenhouse gas, about 300 times more potent than carbon dioxide at heating the atmosphere. It is long-lived, spending an average of 114 years in the sky before disintegrating, depletes the ozone layer, and is responsible for approximately 6% of greenhouse emissions.
Andy Tudor, BeaconMedaes Marketing and Communications manager – UK and Ireland, said: "This new and innovative product from Medclair sits perfectly in our portfolio of products and services. The CDU is installed downstream of our active Anaesthetic Gas Scavenge plant, enabling us to offer a complete system – from the terminal unit through to the exhausting of the gas. We can provide the system design (Revit 3D), installation, and commissioning, while post-installation, we can offer a service contract for the necessary inspection and maintenance of the equipment and system. We are excited to work with Medclair and offer this solution to the UK healthcare market and help support the NHS drive for Net Zero emissions."
See more about BeaconMedaes Limited
Other News
Featured Supplier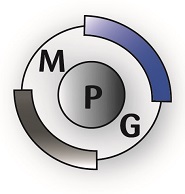 Registered to BS EN ISO 9001, we offer a specialised service in the design, installation, testing and commissioning of all types of Piped Medical, Laboratory & Industrial compressed gas systems.
Based in Leicester, with engineers located in Nottingham, Sheffield, South & West Yorkshire we are geographically well positioned to serve our clients...
Upcoming Events
Coventry Building Society Arena
8th - 9th June 2022
Coventry Building Society Arena
28th - 29th June 2022
Epsom Downs Racecourse, Surrey
6th July 2022
Manchester Central
4th - 5th October 2022
Access the latest issue of Health Estate Journal on your mobile device together with an archive of back issues.
Download the FREE Health Estate Journal app from your device's App store